Deluxe Diner Chair #210 Closeout
THE ONLY PLACE TO SIT in the 50's soda fountain, 50's kitchen, Moderne "Kitchy" kitchen or diner restaurant.
The Deluxe Diner chair features a 2" thick upholstered seat and heavy duty 14 gauge chrome tubular steel frame construction.
Available at closeout pricing, $49 each in small quantities upholstered as shown:
NAUGAHYDE Spirit Millennium US-393 Black Vinyl Seat and Backrest, US 324 Goldenrod Welt Cord Piping
Please request a quotation if you are considering a large order. All diner chairs shown can be shipped UPS.
FOUR CHAIR MINIMUM ORDER.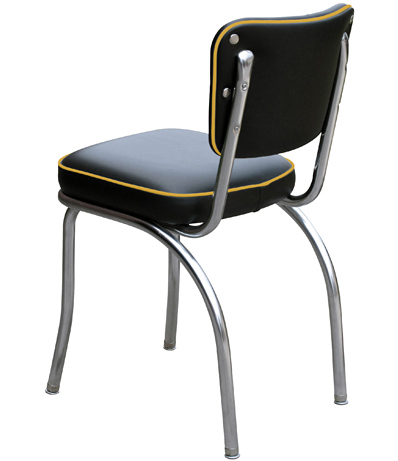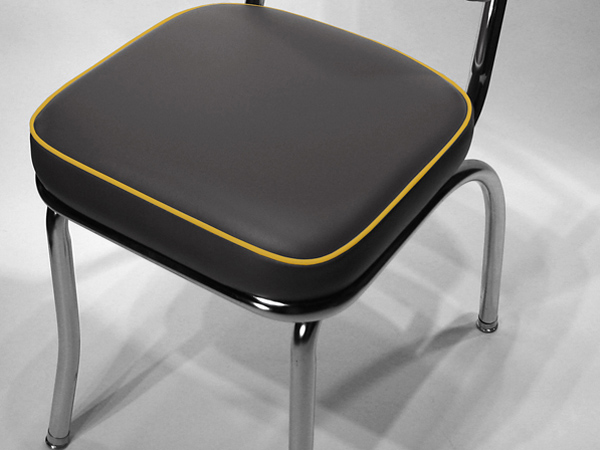 Naugahyde Spirit Millennium - Deluxe Diner Chair Closeout Vinyls