Laminated Plastic Two Seat Restaurant Booths IN STOCK
New Never Used. Reduced Price.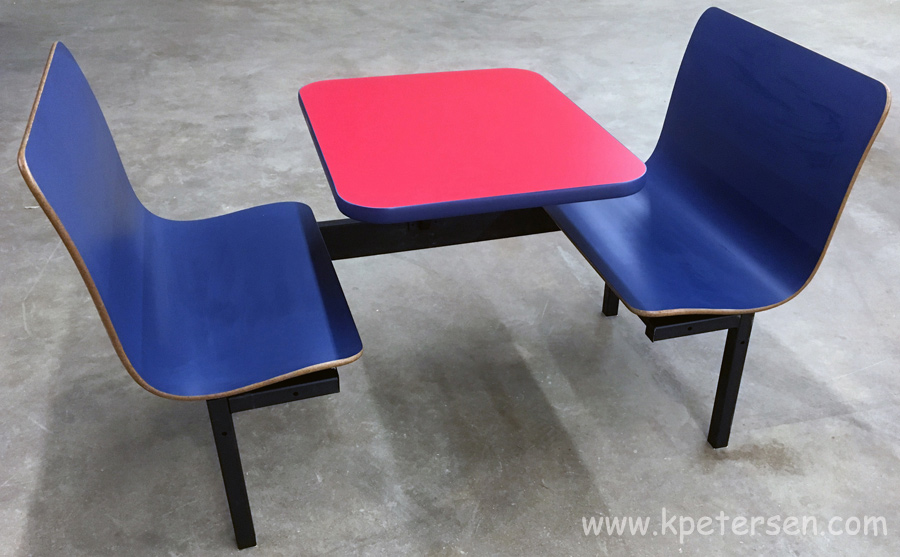 Laminated Plastic Two Seat Restaurant Booth Overstock - Reduced Pricing
Seats are 30" Long. Booth Seats Two People. One Person Per Seat
Overall Booth Opening Size Approximately 62" From Back To Back
Laminated In Wilson Art "Atlantis" Blue and Wilson Art "Hollyberry" Red. Blue Vinyl Table Edge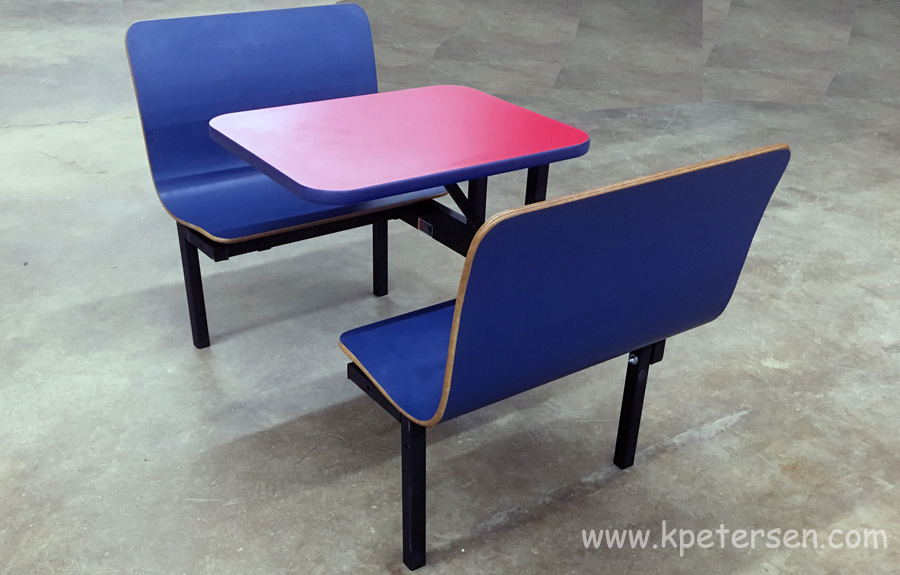 Kurt Petersen P.O. Box 643 Naperville, IL 60566
Naperville is a suburb of Chicago, IL
Telephone 847-692-5458 FAX 847-692-6817
E-Mail: sales@kpetersen.com
Copyright © 2015 - 2017 Petersen Furniture International, Inc. All rights reserved. So there!
We Use DIGIMARC Digital Watermarking in many of our website images.