Formed Plywood Seat Restaurant Chairs
Chairs Ship Fully Assembled.
3/4" Diameter Polished Chrome Steel Tubing. Laminated Plastic, Bent Plywood Seat 7/16" Thick.
Concealed fastening system provides seat to frame connections for long term use.
Thick plastic bumpers are installed on the underside of the frame to help prevent damage when stacking chairs.
Black chair foot glides are installed on the bottom of each chair leg to help avoid scratching and skidding on most floors.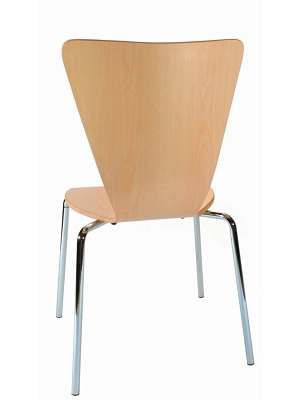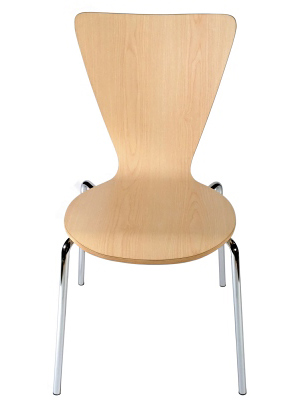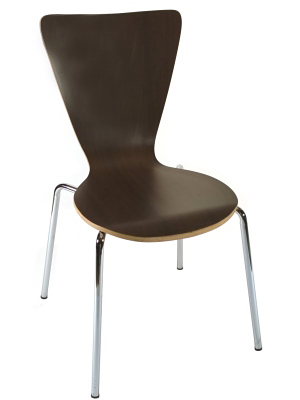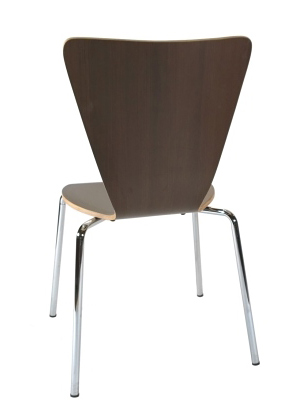 Formed Plywood, Laminate and Chrome Restaurant Chair #KV 229
Overall: 16" Wide X 20 1/2" Deep X 32" High
Seat: 16" W X 14" D X 16" H
Chair Weight Approx. 9 lbs. Available Natural and Walnut Finishes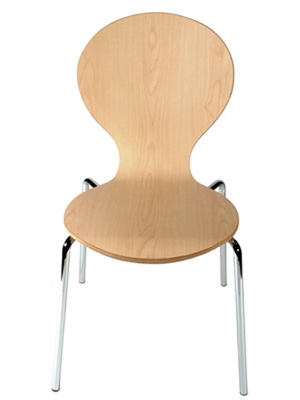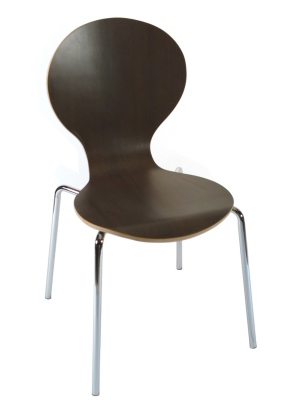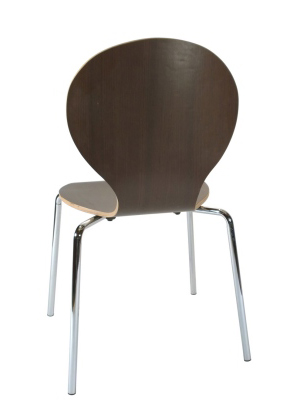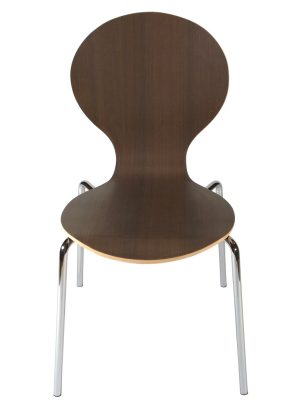 Formed Plywood, Laminate and Chrome Restaurant Chair #KV 227
Overall: 16" Wide X 18 1/4" Deep X 32" High
Seat: 16" W X 14" D X 16" H
Chair Weight Approx. 9 lbs. Available Natural and Walnut Finishes



Welded Steel Frame Underside Detail View For #s KV 227 and KV 229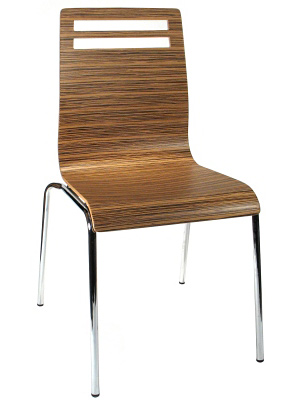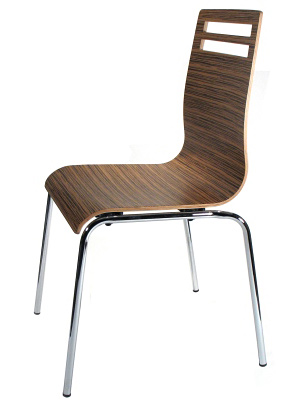 Formed Plywood, Laminate and Chrome ZEBRA Restaurant Chair #KV 200WZ37
Overall: 17" Wide X 20 1/2" Deep X 35" High
Seat: 17" W X 15" D X 17" H
Chair Weight Approx. 10 lbs. Available Finished As Shown



Welded Steel Frame Underside Detail View For # KV 200WZ37