Thonet Number 14 Style Bentwood Bar Stool
#W014VBS Thonet Style Bentwood Bar Stool
These are the stools you need for the classy European, New York, Ice Cream Parlor or Victorian cafe look.
These genuine bentwood style stools are made of beechwood. Bar Stools are available with wood veneer or upholstered seats.
Number 14 Back Bentwood Bar Stools are available in Black Lacquer and Walnut Stain.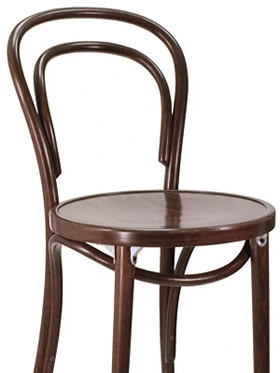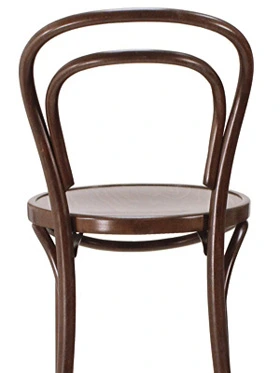 #W014VBS Thonet Style Bentwood Bar Stool

With Wood Seat and Brasstone Footring
( Optional Chrome Ring Must Be Specified )
Standard with Wood Veneer Seats. Upholstered Seats Available
Approx. 17" Wide X 21" Deep X 42" Overall Hight
Seat: 16" Diameter
Standard Seat Height Approx. 30"
Bar Stool Weight Approx. 14 lbs.
Standard Bar Stool Finishes: Black Lacquer and Walnut Stain
( 5 Piece Minimum Order )

Available With Upholstered And Veneer Seats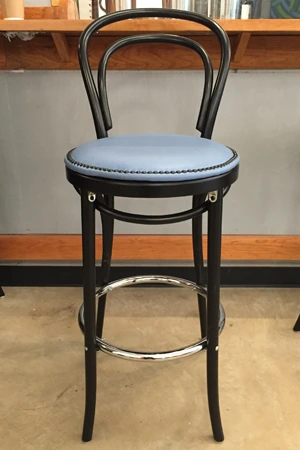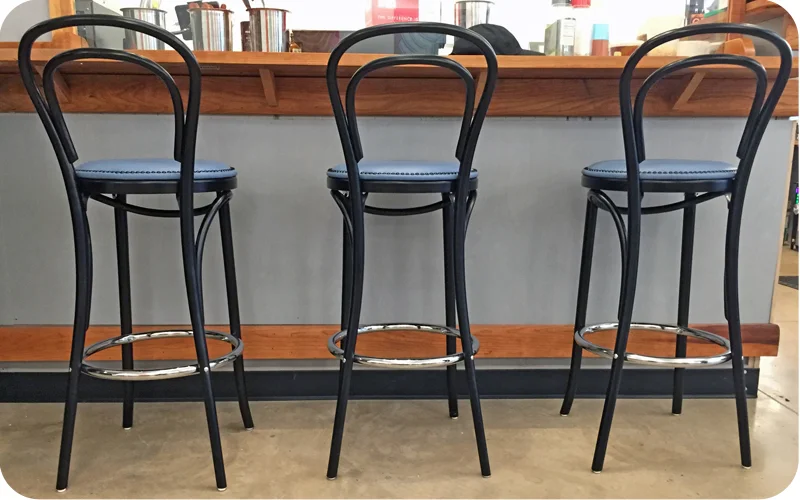 Available In Black Lacquer and Walnut Stain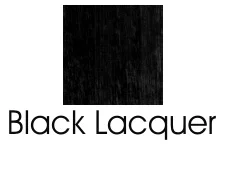 Click For Nail Trim And Vinyl Upholstery Options