Fast Food Cherry Finish
Single Trash Receptacle Closeout

PRICE REDUCED tray return top shelf trash receptacle cabinet is all high pressure plastic laminate over plywood core material with solid surface top and solid surface beveled chute that directs waste into 32 gallon roll-away rigid plastic liner on casters (included).
TWO AVAILABLE.
1 1/4" Thick Vinyl Edged Side Panels.
Made in the United States.
New. Never Used. May have slight imperfections or small "dings".
32 gallon roll-away liner included.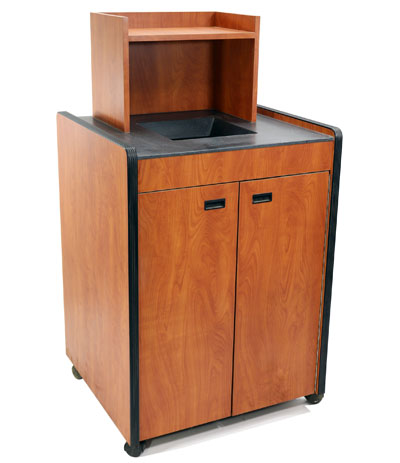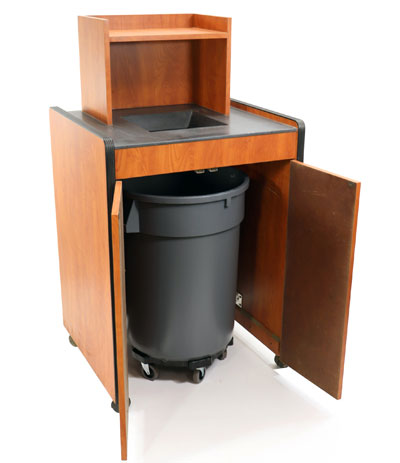 CLOSEOUT, REDUCED PRICE Tray Return Trash Receptacle With Solid Surface Top And Chute Disposal
Call for freight estimate to your destination.
Formica Black Matrix Solid Surface Material For Top And Beveled Waste Chute.
Wilson-Art Wild Cherry High Pressure Laminate All Other Exterior Surfaces.