Laminated Plastic Restaurant Booths
Frequently Asked Questions
How much do these booths cost?
A budget estimate for a long lasting, durable four seat contoured restaurant booth with 42" seats would be around $675 each for a commercial project of any significant size.
For fast, precise quotes on restaurant booths please contact us by telephone.
or by E-Mail: sales@kpetersen.com.

Can I get a Laminated Plastic Booth for my house?
Sorry, these units are intended for commercial, industrial and institutional use. The cost of shipping charges for a single unit to a residential destination most often make such a purchase impractical.

What colors are available?
There are hundreds of plastic laminates available. Our best price and best delivery time can be had by choosing standard solid colors and patterns from Wilson-Art and Formica brand plastic laminates.
See The Laminate Selections At The Bottom Of This Page.

What booth sizes are available?



TWO Seat Wall Style Booth 23" Seat Length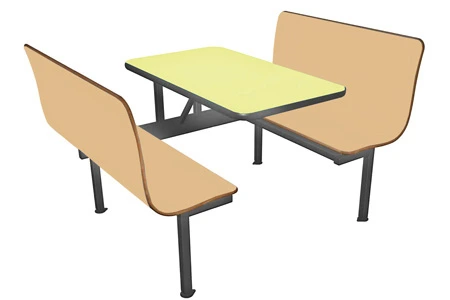 FOUR Seat Wall Style Booths Available With 42", 44" and 47" Seat Lengths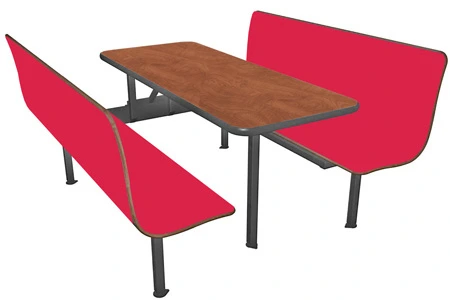 SIX Seat Wall Style Booth 59" Seat Length. Note Extra Aisle Side Support For Table Top.


How much space should be planned for?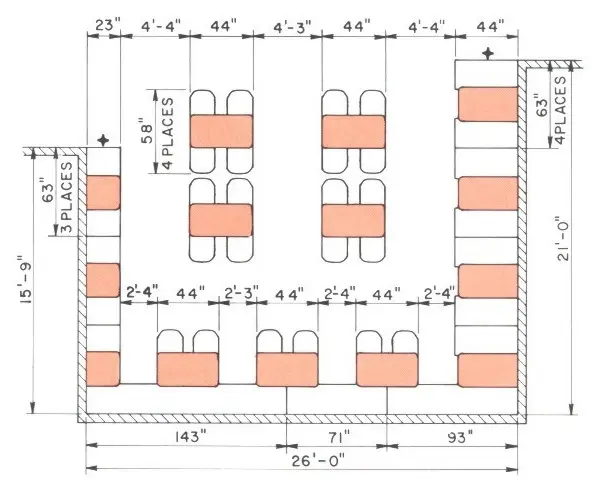 Laminated plastic restaurant booths with 24" wide table tops install on 63" centers.
Laminated plastic restaurant booth frames can be expanded for wider table tops.
Also See: Petersen Furniture Planning Help


Other Configurations Available?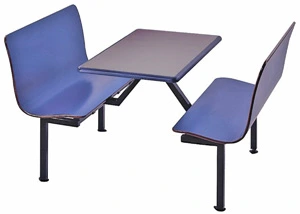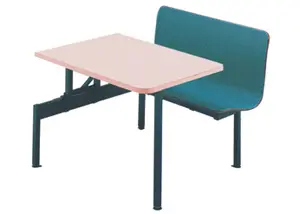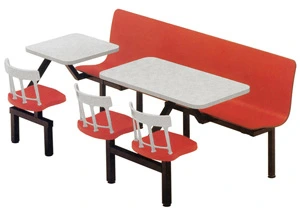 Island Style Booths, Wheelchair Accessible Booths, Booth Bench Seat and Swivel Chair Combinations.
Choose standard Wilson-Art and Formicabrand laminates.
Or
Choose Wilson-Art and Formica Brand Laminates Shown Below
For Best Laminated Plastic Table Top Delivery Times and Pricing: