Laminated Plastic Custom and Standard Cabinets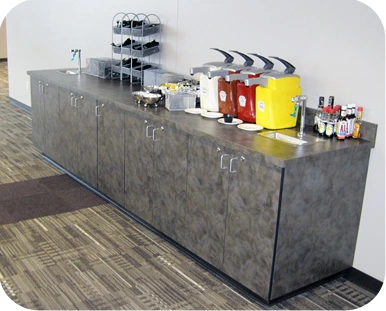 Commercial foodservice and restaurant dining room cabinets, institutional dining room cabinets, cafeteria cabinets,
vending area microwave service cabinets, drink stations, condiment cabinets.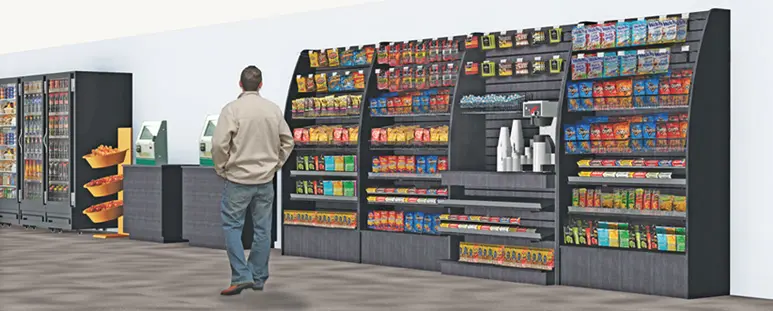 New Free standing, fully assembled Micro Market unattended payment merchandising cabinets.
Choose from standard products, modify our standard products or custom design to fit your specific application.
Please phone or E-mail for delivery time and freight charges.
Petersen Furniture International, Inc.
P.O. Box 643 Naperville, IL 60566
Telephone 847-692-5458 FAX 847-692-6817

E-Mail:sales@kpetersen.com
Copyright © 2000 - 2021 Petersen Furniture International, Inc. All rights reserved. So there!