Drop Leaf Table Optional BLACK Hinge Hardware Kits
Drop leaf table hardware kits with BLACK OXIDE FINISH HINGES.
Same construction as our standard dropleaf table hardware kits but with a black oxide finish on the hinges.
The black oxide hinge finish makes the hinges less visible when the table is in the folded, square position.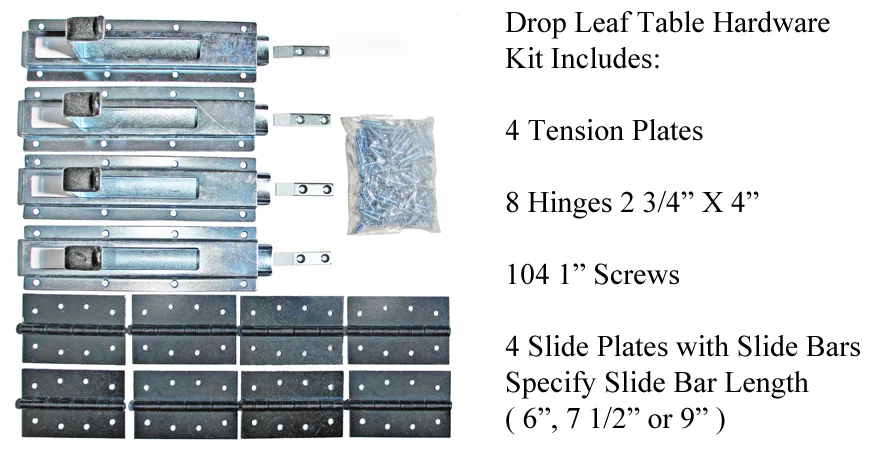 Drop leaf tables are usually used as round tables. The leaves of a drop leaf table are typically only folded under when tables need to be moved together to be used as squares for larger groups. Therefore it is important for the drop leaf mechanism to be very strong and not allow sagging or drooping of the leaves in their most frequently used state.
Specify Slide Bar Length ( 6", 7 1/2" or 9" ) Based On Table Leaf Size
To Order Phone 847-692-5458
A single kit can be purchased for $101.00 which includes UPS Ground shipping charges to U.S. destinations.
Drop leaf table hinge hardware kit details and dropleaf table top underside views shown below: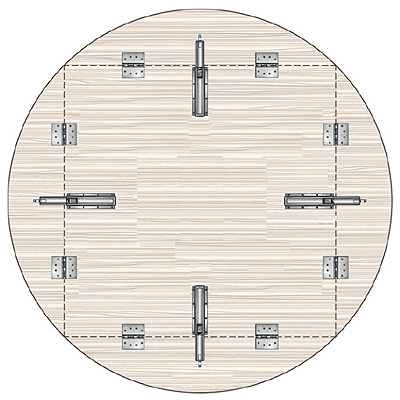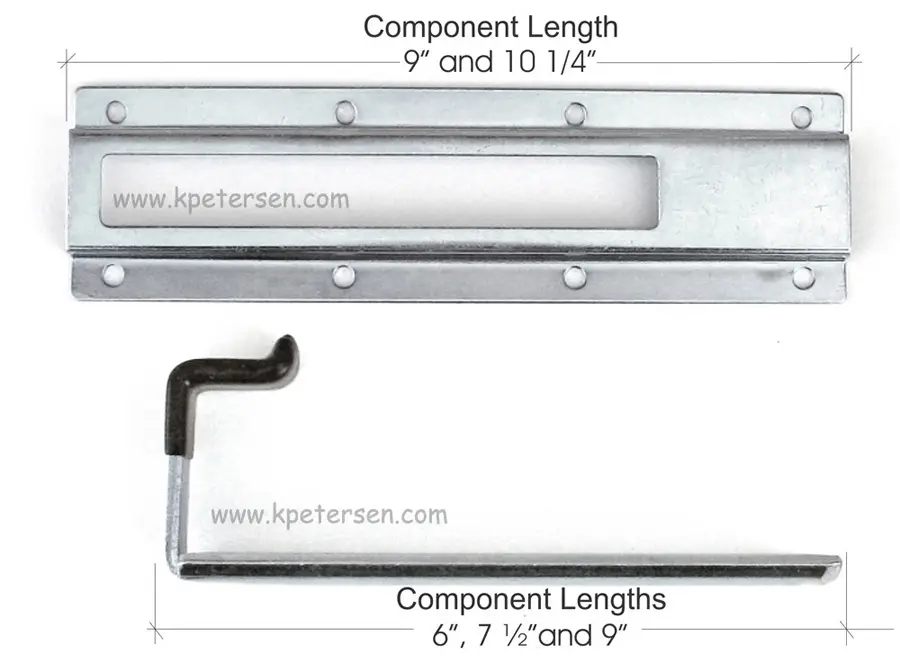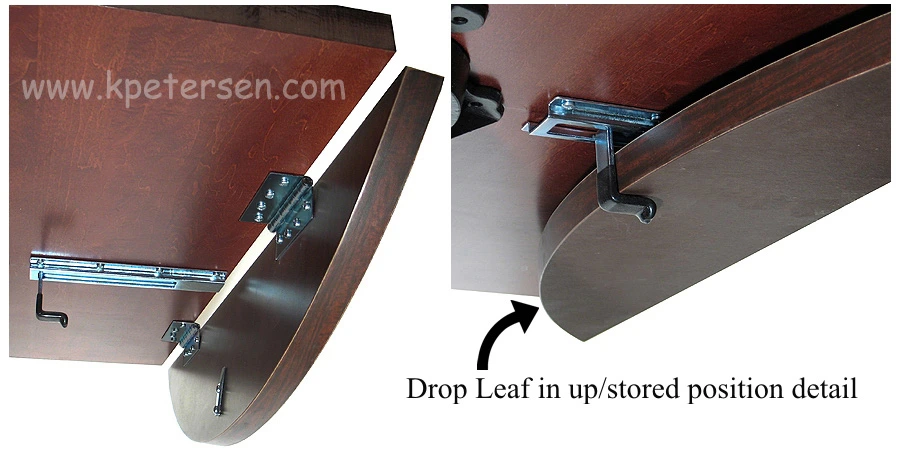 Drop Leaf Table Hardware Slide Bar In Unlocked And Locked Positions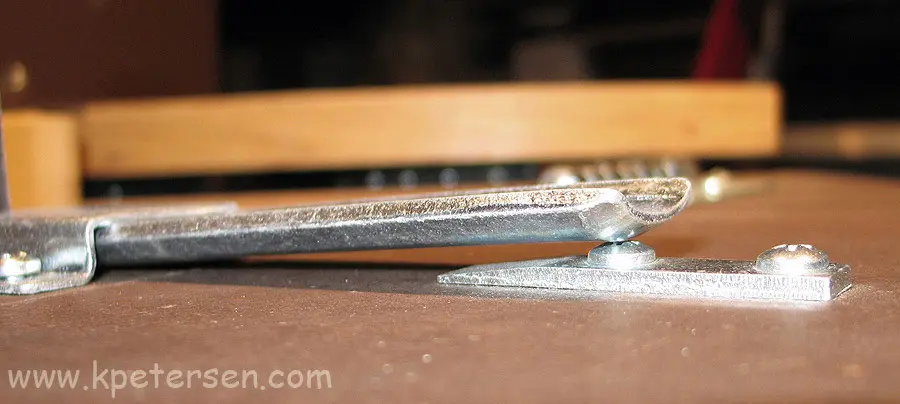 Drop Leaf Table Hardware Slide Bar In Locked Position Detail
Dropleaf Table Top Underside View Showing Table Base Top Plate Clearance and BLACK OXIDE HINGE Detail
Petersen Furniture International, Inc.
P.O. Box 643 Naperville, IL 60566
Telephone 847-692-5458 FAX 847-692-6817
E-Mail: sales@kpetersen.com
Copyright © 2015 - 2022 Petersen Furniture International, Inc. All rights reserved. So there!