Economy Self Edge
Laminated Plastic Restaurant Tables


Laminated Plastic Table Top Self Edge 1 1/4" Thickness.

1 1/8" thick core material constructed of 45 pound density particle board, with a phenolic backing or balance sheet on the underside.

Upper side is laminated with .050 ( 1/16" ) high pressure plastic laminate.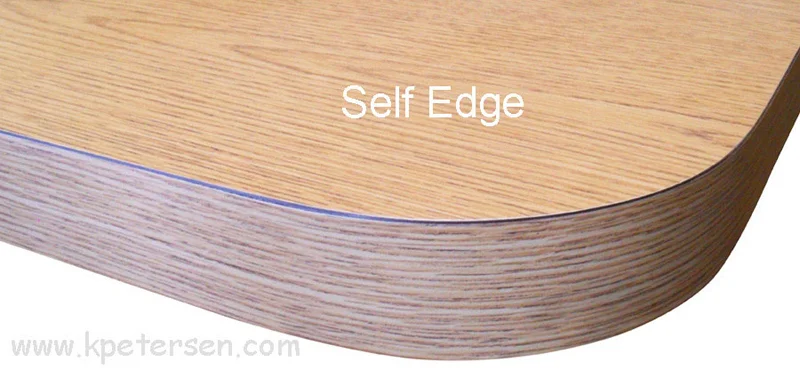 Self Edge: The horizontal surface and vertical edge of the table top are matching plastic laminate.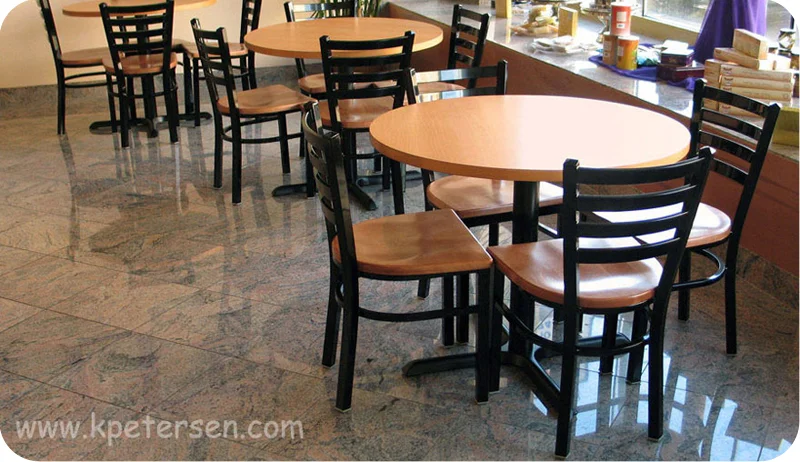 Choose standard Wilson-Art and Formica brand laminates.
Or
Choose Wilson-Art and Formica Brand Laminates Shown Below
For Best Laminated Plastic Table Top Delivery Times and Pricing: