Ferro Steel Bar Stool #106B
THE ONLY PLACE TO SIT PLACE TO SIT in the restaurant, bar, coffee shop, cafe, cafeteria, vending area or night club. This is a thoughtfully designed and engineered round tubular steel ladderback bar stool. Our comfortable Ferro steel stools feature heavy duty construction. All bar stools are available in a wide variety of upholstery materials or an optional, wood veneer seat. These steel bar stools are made in the United States.

Matching Steel Restaurant Chairs and are also available.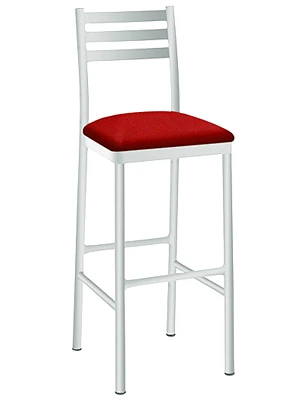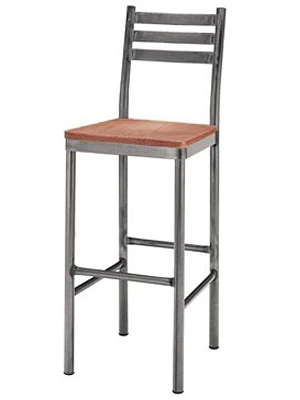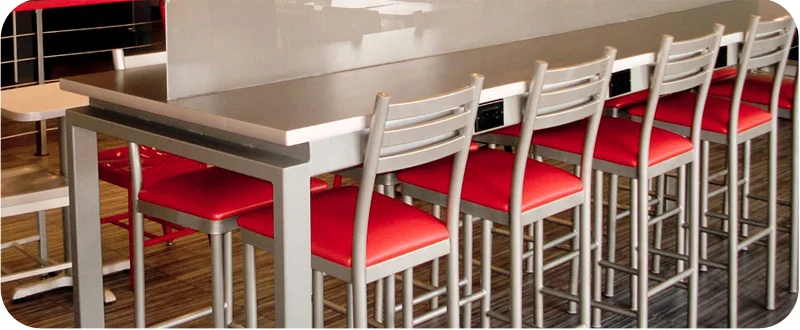 #106B Ferro Steel Bar Stool #106B

Bar Stool dimensions are 17" Wide X 18 1/2" Deep X 44 1/2" High
Available with Upholstered and Beech Veneer Seats


Beech Veneer Seat Detail

Steel Bar Stool frame finishes available in many Standard Colors including: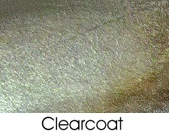 Which reveals welding and burnishing marks on the steel frame.
Standard Wood Seat Finishes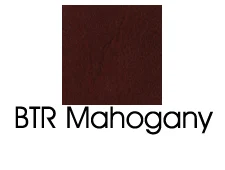 Many upholstery material selections available
If you are doing critical color matching please request free vinyl upholstery samples.