Cast Aluminum Footrest For Deluxe Floor Mounted Soda Fountain Counter Stools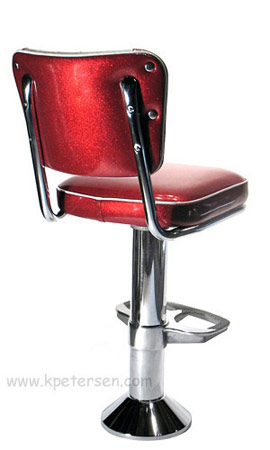 You can specify counter stool seat heights in any standard height between 18" and 30" ( in one inch increments ).
The stool shown uses our optional, factory installed cast aluminum footrest.
A footrest ( or an alternative step or rail built into the counter ) is recommended for seat heights 24" or higher.


See Floor Attachments

See Suggested Counter Height and Counter Stool Seat Heights
See Soda Fountain Counter Stool Layout Suggestions and Footrest Alternatives