Indoor And Outdoor
Solid Core HPL Restaurant Table Tops
High Pressure, Solid Core Phenolic Indoor & Outdoor Restaurant Table Tops.
Weather, Water, Scratch & Stain Resistant. Easy To Clean, UV protected Low Maintenance.
Six Standard Color Patterns.
A 12" x 12" exterior-grade plywood backer ( painted black ) is glued and screwed to the underside of the table top to allow for table base mounting.
Only the provided 5/8" screws should be used to make the table top to table base attachment - other screws may be difficult to get into the table top through the backer or damage it.

Note: Please call if your existing table base spider or plate exceeds 12" x 12" square.



Solid Core HPL Restaurant Table Tops Standard Finishes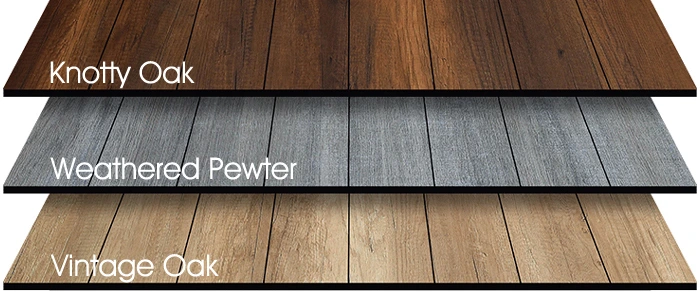 The grooves/channels shown above mimic a "plank" wood construction
appearance on the solid core resin wood grain patterns.
These are actual slight indentations just under 1/8" wide.