Vinyl Padded Drop Leaf
Table Top Pricing
Drop Leaf Vinyl Edge Table Tops Are 1 1/4" thick, with padded white vinyl upholstered surface.
White vinyl padding helps to reduce noise and clatter.
Recommended for use with table cloths only.
We discourage residential inquiries due to minimum order requirement, shipping and delivery problems.
Please provide your shipping destination city and ZIP code so that we can include freight charge estimates.
Made in the United States.
FOUR TABLE TOP MINIMUM ORDER. Sizes can be combined to make order minimum.
Three standard sizes available. 30" square opening to 42" round, 36" square opening to 51" round
and 42" square opening to 60" round.
Vinyl Padded Drop Leaf Table Tops 1 1/4" Thick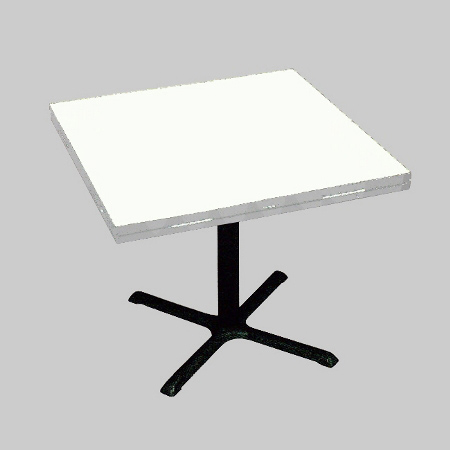 Price Quantity 4 - 5
Price Quantity 6 - 14
30" Square To 42" Round
$386 each
$362 each
36" Square To 51" Round
$400 each
$376 each
42" Square To 60" Round
$540 each
$508 each
Table Bases Are Not Included And Are Sold Separately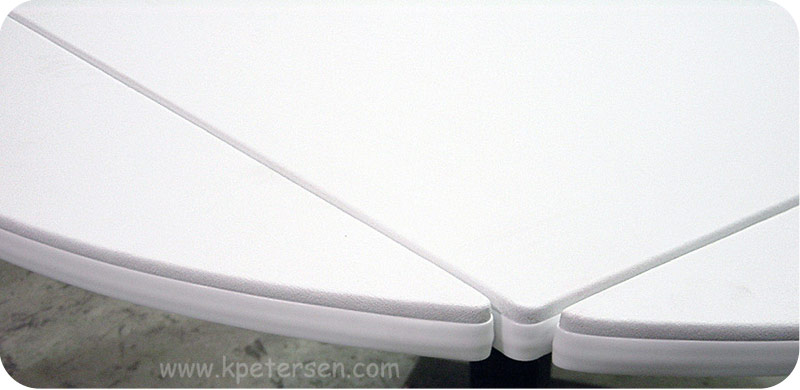 Vinyl Padded Drop Leaf Table Top Detail