Mesa Quartz® Restaurant Tables Price List
In Stock Mesa Quartz® Table Tops. Four Colors In Ten Sizes For Immediate Shipment.
Mesa Quartz® Restaurant Tables Ship Economically At A Preferential Freight Classification.
Mesa Quartz® Restaurant Table Tops Color Selections:
Snow White, Storm Gray, Cambrian Gold, Carrera
And NEW BLUE GALAXY
1 1/4" Thick. 3/8" Mesa Quartz® Top Layer Over 3/4" Plywood Core.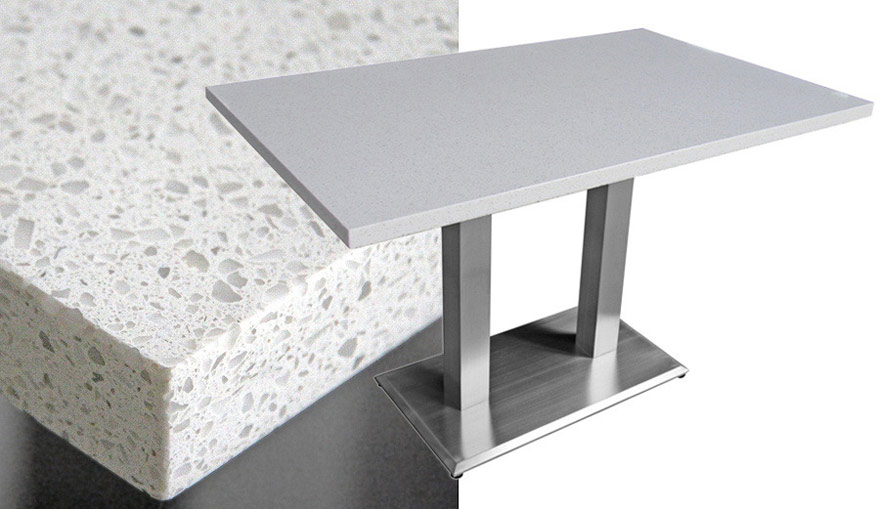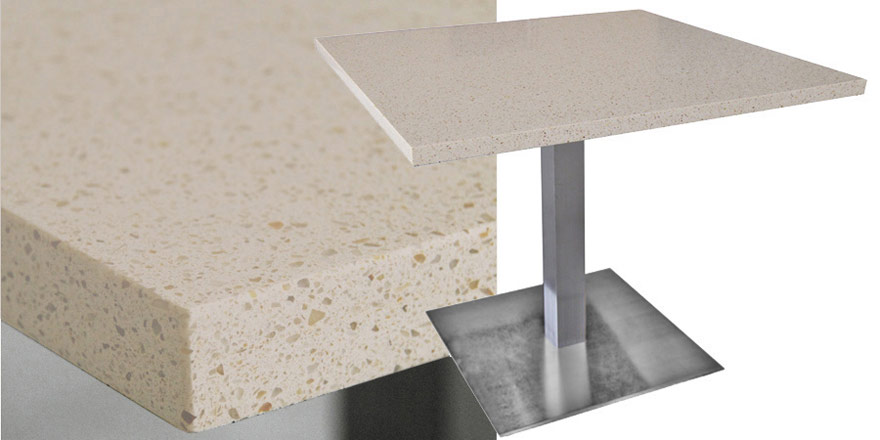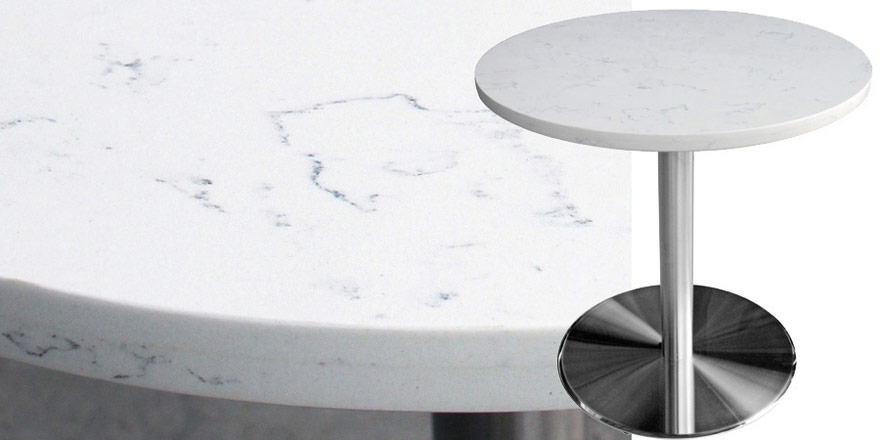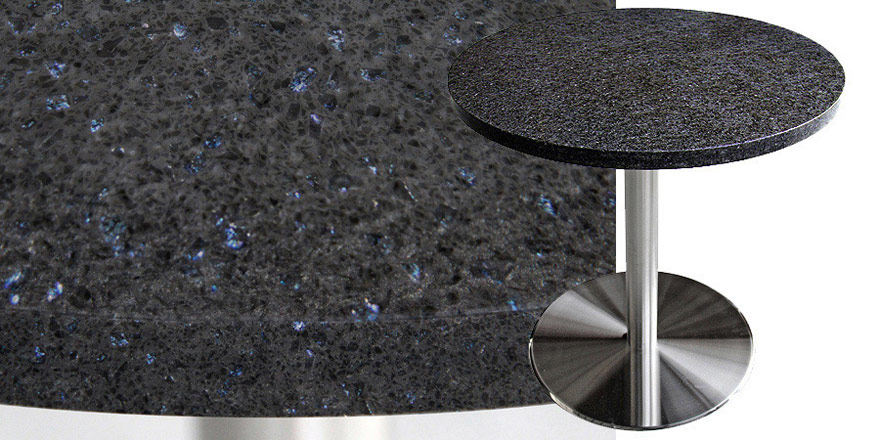 NEW BLUE GALAXY Mesa Quartz® Color Selection

Construction: A 3/8" thick 93% quartz to 7% resin mix top layer is bonded to a 3/4" thick plywood core. Edges are also bonded to the plywood core. The underside of the Mesa Quartz® table top is moisture sealed with epoxy and fiberglass. Mesa Quartz table tops tops are scratch, stain and heat resistant. The sanitary table surface is perfect for restaurant use. Mesas de Quartz restaurante.
We recommend the following for routine care: Clean with a damp cloth and gentle soap regularly. Long term storage should be in a dry area. Do not use vinegar, cleaners that contain acid, abrasive cleaners or furniture polish.
Mesa Quartz®
Restaurant Tables Price List

Mesa Quartz® Restaurant Table Top Pricing ( Minimum order at these prices is three table tops ).
Sizes can be combined for maximum quantity discount. Please call or e-mail for quotes on other quantities.
Residential orders are discouraged due to high shipping costs to residential destinations.
Table bases are not included and must be ordered separately
3 - 10 Table Tops Each
11 - Or More Table Tops Each
24" X 30"
$225
$211
30" X 30"
$277
$260
30" X 42"
$417
$392
30" X 48"
$438
$411
30" X 60"
$589
$552
30" X 72"
$705
$662
36" X 36"
$417
$392
Rounds
24" Diam.
$259
$243
30" Diam.
$348
$326
36" Diam.
$459
$431
36" Sq. To 51" Rnd. Drplf.
$989
$929
Always Check Availability Before Ordering.

Large tabletops require sufficient support. In addition to an appropriate table base bottom size
it is important to determine if your top will need multiple vertical columns, large diameter columns,
oversize top plates or oversize spiders.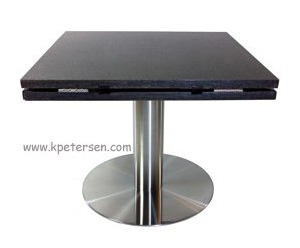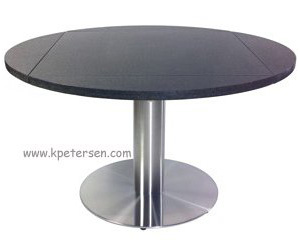 36" Square To 51" Round Mesa Quartz Dropleaf Restaurant Tables Now Available.

Mesa Quartz ( Cambrian Gold ) Dropleaf Restaurant Table Top Detail.