Oak School House Chair
With Tablet Arm
#5309TA School House Chair with Tablet Arm

Overall Chair Dimensions 23" Wide X 26 1/2" Deep X 35 1/4" High
Chair Seat: W. 18" X 16 1/2" Deep
Tablet Arm Height 27"

Tablet Arm Writing Surface Dimensions Approx. 11" X 10"




The Tablet Arm is made of birch wood species to provide a smooth, hard writing surface.


Our Schoolhouse Chairs are made of OAK wood species in the United States.
Tablet arm provides a writing surface for use in classrooms and business applications.
The seat is made from 1 1/4" lumber (finished 1"). The seat is saddled and also rounded in front for maximum comfort.
The top cross back is made from 1" lumber, steam bent and rounded on the front edge. The lower cross back is also made from 1" lumber, steam bent and double doweled to the back posts with spiral dowels.
The vertical form-fitting slats are finished 1" X 3/8" and mortised into the top and bottom cross backs. The front posts (legs) are made from 2" lumber, tapered from the seat rail to the floor.
The back posts (legs) are steam bent and are made from 1 1/4" lumber. The stretchers are of H type construction consisting of two side stretchers and one cross stretcher from 1" lumber.
One extra 1" stretcher is chucked and glued to the back posts several inches below the seat. The School House Side Chairs also have steam bent braces that are glued and screwed to the seat and back posts for added strength.
The chair frame is further reinforced with corner blocks which are glued and screwed to the seat rails. All corners and edges of the chair are rounded.
Oak Schoolhouse Swivel Chairs Available
In Natural Clear On Oak, Golden Oak, Medium Oak, Walnut On Oak,
Mahogany On Oak, and Cherry Stain On Oak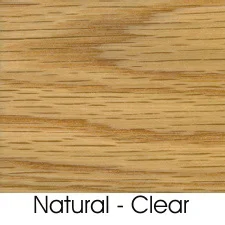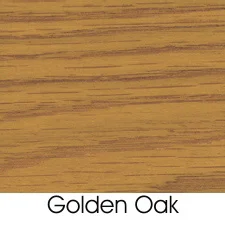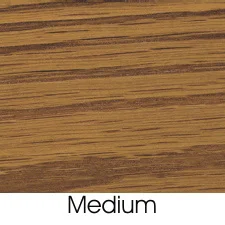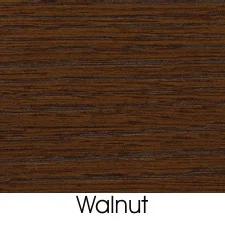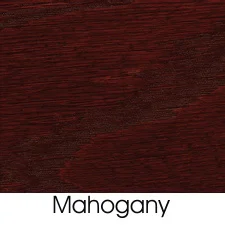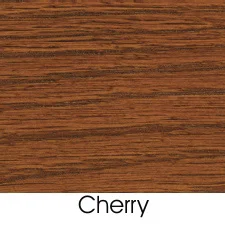 Oak Schoolhouse Chairs Also Available Finished In Premium Opaque Solid Colors



If you are doing critical color matching please request free wood stain samples.