Swan Back Bentwood Chair for Restaurants and Bars
# W870V Swan Back Bentwood Chair With Wood Seat
These are the chairs you need for the classy European bistro, New York or Victorian cafe look. These genuine beech wood species bentwood style chairs have a distinctive curved bentwood backrest, bentwood frame and understructure. Swan Back Bentwood Chairs are available with wood veneer or upholstered seats. Swan Back Cafe bentwood chairs are available in Black Lacquer and Walnut Stain.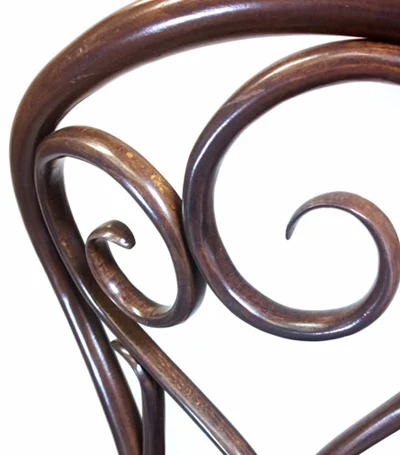 # W870V Swan Back Bentwood Chair With Wood Seat

Standard with Upholstered or Wood Veneer Seats.
Overall Dim. approx. 17" Wide X 20" Deep X 34 -" High
Weight Approx. 10 lbs.
Standard Wood Finishes: Black Lacquer and Walnut Stain
( 12 Piece Minimum Order )
Availability is sometimes limited for this product. Please ask for an inventory check before specifying.

Available With Veneer Seats And Upholstered Seats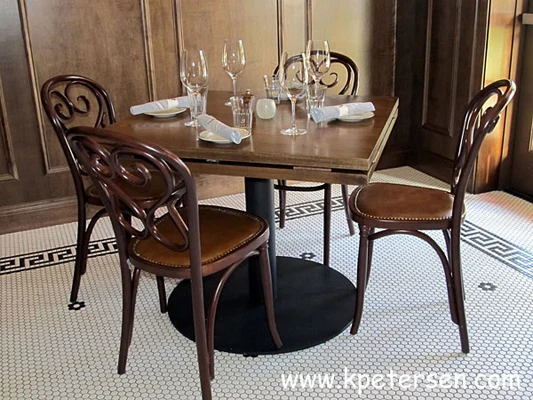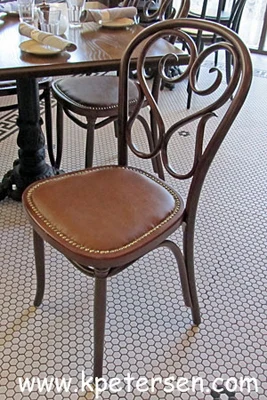 Available In Black Lacquer and Walnut Stain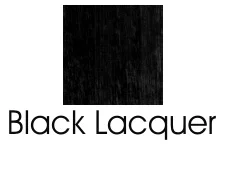 Click For Nail Trim And Vinyl Upholstery Options