Victorian Style Ornate Round Cast Iron
Table Base For Small Table Tops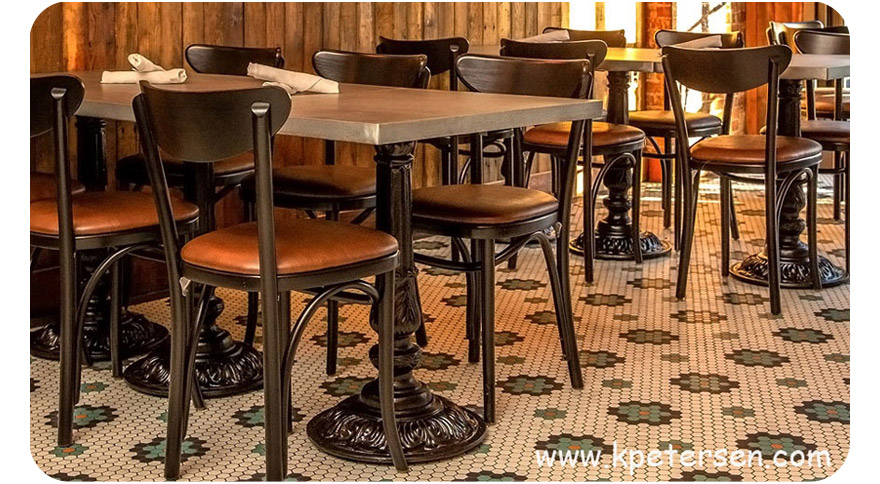 Photo Courtesy Of Assembly Design Studio, Boston, MA - Used By Permission.

16" Diameter Base Bottom, Small Round Victorian Style Cast Iron # KV-8321
Antique Reproduction Ornate Table Base.
28 1/4" High Standard Semi-Gloss Black Finish ( table top not included ).
Cast Iron Table Top-Table Base Attachment Spider Approx. 13 3/4" X 13 3/4"



Approx. Table Base Weight 46 lbs.
Use with standard 1 1/4" thick table top
Recommended for top sizes up to 30" X 30"




Photo Courtesy Of Erica Farthing, Lincoln Tavern & Restaurant Boston, MA - Used By Permission.