Upholstered Restaurant Booth Layouts
Upholstered Restaurant booth line drawing illustrations, plan views, perspective views and links to YouTube videos.
Single and Double Upholstered Booth Spacing with Table Tops.
Three Quarter Circle booths, Half Circle Booths, Quarter Circle Corner Booths, Banquettes and special arrangements.

Upholstered booths provide customer comfort and privacy by creating boundaries between tables. Restaurant booth seating saves space and maximizes your restaurant's seating capacity. Booth seating helps organize restaurant traffic flow. Booth seating minimizes cleaning maintenance.
We can help you plan your upholstered restaurant booth project.

Single Ends and Double Upholstered Restaurant Booths
( With Wall Mounted Cantilever Table Supports )




Most dimensions will vary according to project requirements and booth product style.




Typical Straight Upholstered Restaurant Booth Spacing



See Our 28 Second Straight Upholstered Booths YouTube Video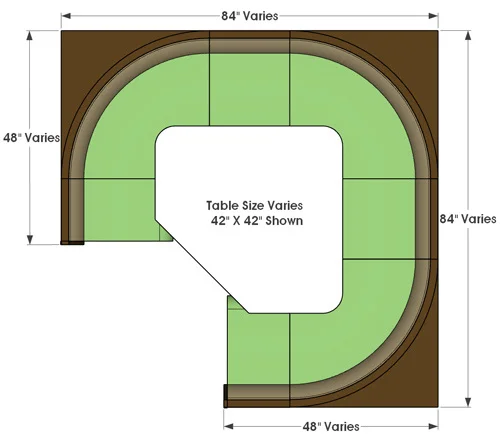 Three Quarter Circle Restaurant Booth Typical Style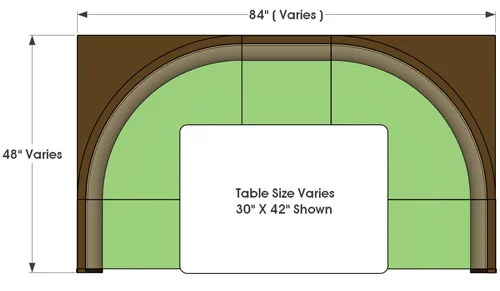 Half Circle Restaurant Booth Typical Style



Upholstered Restaurant Booth Banquette with Tables and Chairs
Use Booth Banquette Sections with Table and Chair Arrangements.
Specify Bench Segment Sizes To Avoid Locating Customer Seating Positions In Areas
Where Banquette Sections Meet.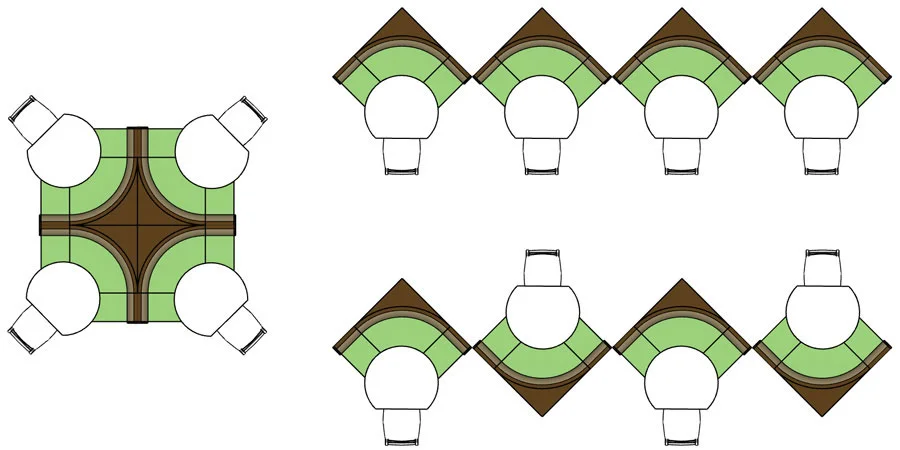 Upholstered Restaurant Booth Special Groupings - Pinwheel, Saw Tooth, Zig Zag Arrangements
Click To See Zig Zag Arrangement Installation Example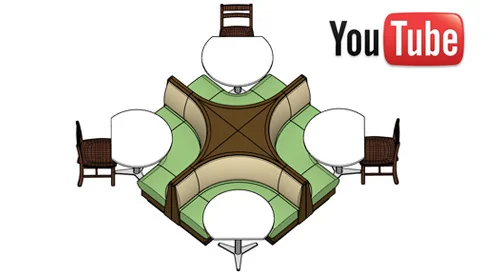 See Our 34 Second Quarter Circle Corner Upholstered Restaurant Booths Pinwheel,
Saw Tooth And Zig Zag Arrangements YouTube Video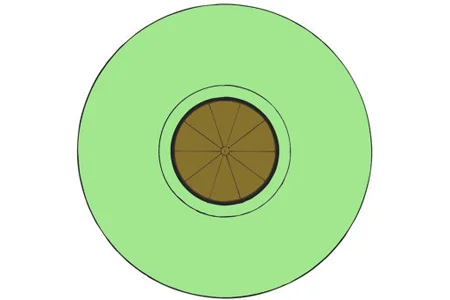 Outside Radius Circle, Curved Booths And Serpentine Booth Drawings
Click To See Radius Circle Booth Installation Examples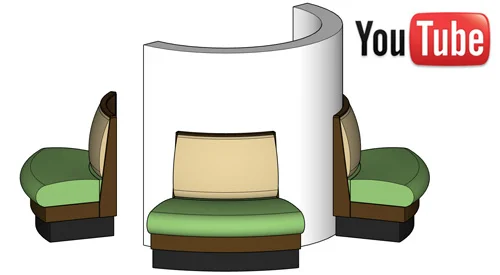 See Our 26 Second Curved And Serpentine
Upholstered Restaurant Booths YouTube Video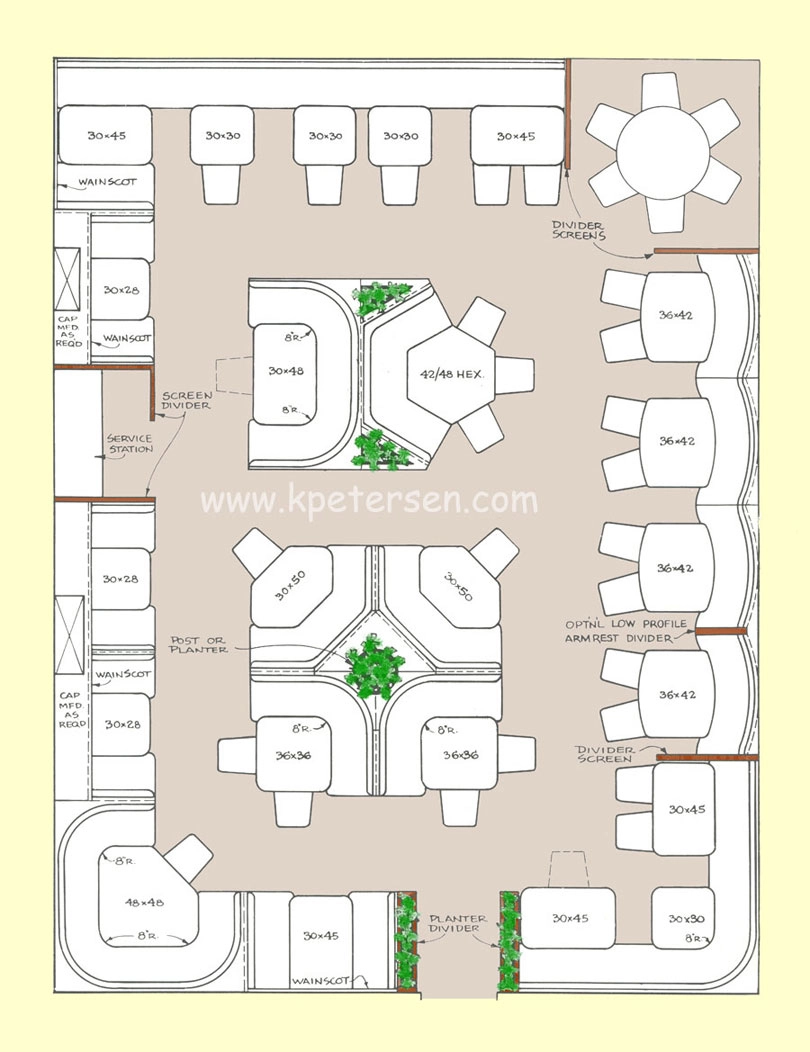 Upholstered Restaurant Booths Multiple Grouping Examples.
All dimensions can vary according to project requirements.
More Upholstered Booths YouTube Videos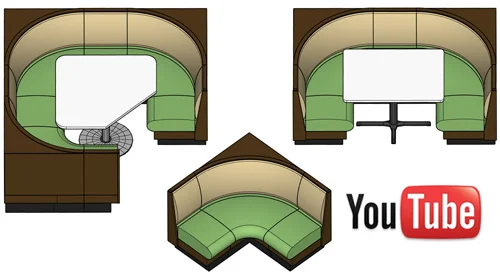 See Our 27 Second Typical Upholstered Restaurant Booth Corner Arrangements YouTube Video




See Our 25 Second Upholstered Half Circle Restaurant Booth Bench Combinations YouTube Video




See Our 25 Second Upholstered Three Quarter Circle - Straight Seat Booths Combination YouTube Video