Walnut Wood Veneer
Restaurant Tables
High quality, high performance, American made-to-order walnut veneer restaurant tables
for restaurants bars, coffee shops, counter tops, office interiors and conference tables.
Walnut Veneer Plank Look Style* is 1 1/2" Thick with Solid Wood Edge Band
*Walnut Veneer Plank Look Style.
All restaurant table tops priced above are walnut veneer over a substrate material.
The "Plank Look" description refers to the appearance of plank construction rather than the actual construction.
Actual solid wood plank construction table tops consist of identical length, random width solid wood planks that are laid edge-to-edge to create a solid effect with a random appearance to the grain pattern. It is the appearance that the wood veneer tops are attempting to mimic.

Special and Custom Shapes Available ( May Involve Set-Up Charges )
Walnut Veneer Restaurant Tables Are 1 1/2" Thick, Many Standard Sizes Available.

Walnut Veneer Restaurant Table Details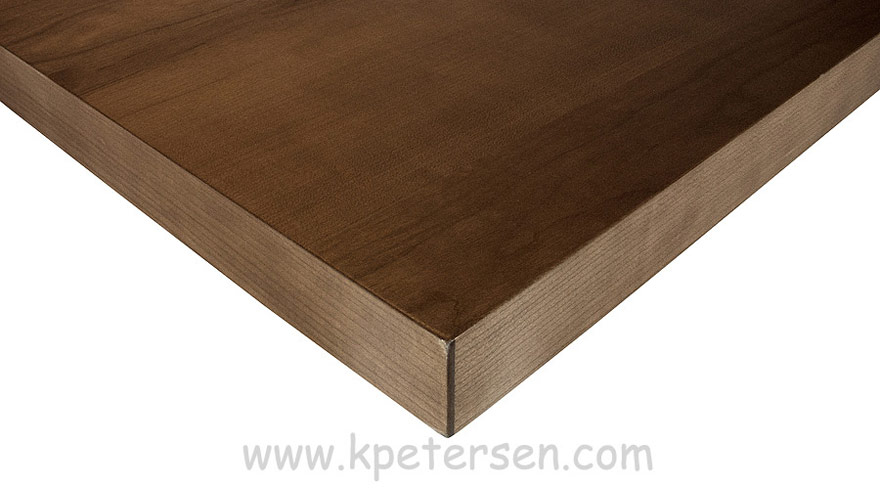 Walnut Veneer Plank Look Style* Restaurant Table is 1 1/2" Thick with Solid Wood Edge Band