American Diner in Wartime
The American Diner in Wartime. A historically accurate fine art miniature room depicting a converted railcar American diner restaurant during World War Two. Details include World War Two American Government Posters, embossed stainless steel back bar panels, embossed stainless steel entry door, cast iron penny scale with porcelain finish, serving counter, counter stools, counter cake display, coffee urn, soda fountain equipment, curved ceiling, tableware, cash register and menu board.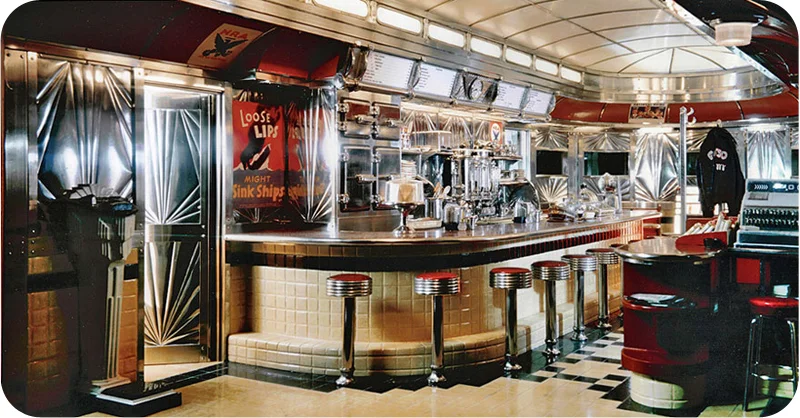 This miniature room is done in 1/4 inch = 1 foot scale.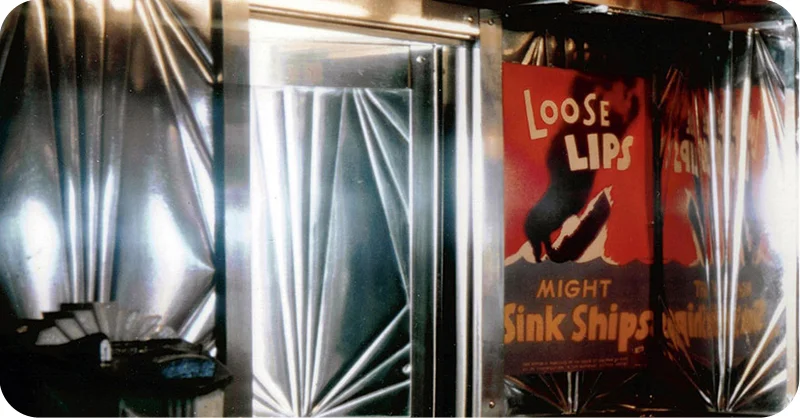 Wartime Diner Poster Detail


Curved Ceiling Detail


Stainless Steel Entry Door - Cash Register Area Details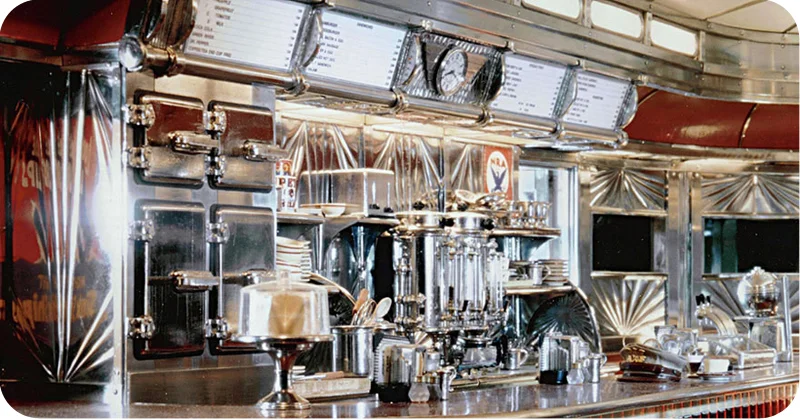 Counter and Back Bar Area Details

AMERICAN DINER IN WARTIME
A fine art miniature room designed and built by Henry Kupjack 1987
All rights reserved by the artist.