Wood Edge Restaurant Tables
Oak and Maple wood edged laminated plastic restaurant tables. Made in the United States.
●
Type "A" Wood Edge


●
Type "C" Wood Drop Edge


●
Type "E" Square Wood Edge



●

Type "L" Wood Beveled Edge



Our laminated plastic commercial table tops adhere to the following standards:
1 1/8" thick core material constructed of 45 pound density particle board, with a phenolic backing or balance sheet on the underside. Upper side is laminated with .050 ( 1/16" ) high pressure plastic total thickness - 1 1/4" thick.
The Type "C" Wood Drop Edge gives the appearance of a thicker top.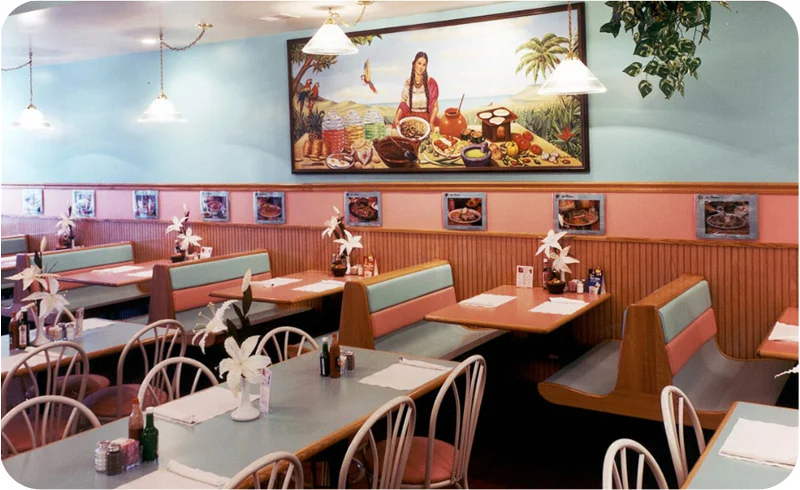 Additional Oak and Maple Wood Stain Options Available.

If you are doing critical color matching please request a sample.

Choose standard Wilson-Art and Formica brand laminates.
Or
Choose Wilson-Art and Formica Brand Laminates Shown Below
For Best Laminated Plastic Table Top Delivery Times and Pricing: