DecoDina Soda Fountain Stools
THE ONLY PLACE TO SIT in the Moderne, Art Deco theme restaurant, 1930's diner, retro kitchen, or lunch counter. Our clean looking, streamlined brushed aluminum soda fountain stools are available with aluminum, upholstered and beech veneer chair seats. Floor mounted counter stools feature heavy duty, commercial, made in U.S.A. construction.
The fountain stools below are made in standard seat heights of approx. 18", 25" and 30".
The 18" seat height is for 30" table height. The 25" seat height is for counters 36" high. ( A built-in step or footrail at the counter is recommended for the 25" seat height stool)
The 30" seat height is for standard bar height which is 42".
Please request a quotation if you are considering a large order.
850 Series Floor Mounted Deco Soda Fountain Stools
Seat is approx. 15" Wide X 14 1/2" Deep
Overall Seat Width is 15" - Overall Seat Depth is 19 1/2"
Steel Column is 3" Diameter
Steel Bottom is 6 1/2" Diameter X 1/4" Thick with four 1/2" holes for floor attachment.
( Floor attachment anchors not provided )
Stool is equipped with a spring return swivel.

8" Diameter Steel Escutcheon Cover Included.
19" Diameter Footrest option available.

Stool base and chair head frame finish available in many Standard Colors
including Clear Coat finish which reveals welding and burnishing marks on the steel frame.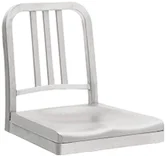 # 6070-850A Stool w/ Cast Aluminum Seat Pricing:
2 - 6 $691 each | 7 - 10 $665 each | 11 + Call for quantity quote!


# 6070-850U w/ Standard Upholstered Seat Pricing:
2 - 6 $583 each | 7 - 10 $561 each | 11 + Call for quantity quote!


# 6070-850W w/ Beech Veneer Seat Pricing:
2 - 6 $589 each | 7 - 10 $565 each | 11 + Call for quantity quote!

Footrest Option - Call For Pricing
Specify 18", 25", 30" Seat Height. Upholstered Seats May Add Slightly To Specified Height.

850 Series Counter Stool Welded Footrest and Sliding Escutcheon Cover Detail.


Base Floor Attachment Drawing.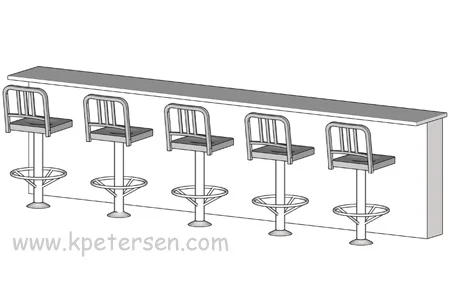 We Suggest Center To Center Dimensions Of 32" Especially When Using 19" Diam. Footrests





Standard Wood Seat Finishes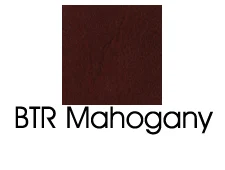 Many upholstery material selections available
If you are doing critical color matching please request free vinyl upholstery samples.